BARBARA GOOD ~ SINGER / PIANIST
CANTORIAL ~ CABARET
Barbara has performed in Europe and throughout the United States in Centers, Temples and Theatres including The Kennedy Center in Washington, D.C., The Greenbrier Hotel in White Sulfur Springs, W.Va., Bonne Auberge des Bains, Morat, Switzerland, and at the Lapin Agile Cabaret in Paris, France
She has an annual concert series at the Stifel Fine Arts Center where she is the regularly featured entertainer at Oglebay Resort in Wheeling, W.Va.
~~~~~~~~~~~~~~~~~~~~~~~~~~~~~~~~
With her husband, Larry Good, Barbara created the autobiographic, write-it-yourself ~ MY LIFE TIME BOOK ~ which can be seen at: www.mylifetimebook.com/index.php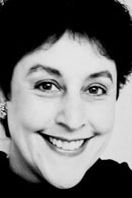 CUSTOM-CREATED PERFORMANCES
GERSHWIN~ KERN~BERLIN
BERNSTEIN~ BACHARACH ROGERS~HART~ARLEN
PORTER~HAMMERSTEIN
ELLINGTON~MANILOW~BREL
LERNER & LOWE ~ SONDHEIM WEBER~LOESSER~ MERCER
And more !!!
BARBARA'S WEBSITE: