PLAYS-In-The-PARK
PLAYS IN THE PARK
PRODUCING DIRECTOR ~ GARY COHEN
Gary P. Cohen is the Producing Director for Middlesex County, New Jersey's Plays-in-The-Park.
Over Gary's diverse career, he has been a theatrical agent for The William Morris Agency,
founded his own theater company (Celebration Playhouse) in the 70's, acted in many plays
and musicals, for PIP and other NJ theaters. In addition to directing at PIP, Gary has worked for
the Bickford Theatre and the Forum Theatre. He has written two books about theater:
THE COMMUNITY THEATER HANDBOOK and the THEATER DIRECTOR'S PRIMER,
both published by Heinemann Publishers and available on-line at
Amazon.com and Barnes and Noble.com.
Gary was the original author of FRANKENSTEIN, THE MUSICAL which played
for 80 performances Off-B'way at the 37 Arts Theater in NYC.
Along with Mark Baron, he has written a children's musical, THE RELUCTANT DRAGON,
published by Heuer Publishing. A horror movie fanatic, Gary has also written and directed
two ground-breaking shot-on-video horror films,
VIDEO VIOLENCE and VIDEO VIOLENCE 2 which have become cult favorites.
Camp Motion Pictures has released the two films, completely re-mastered,
on a double DVD, complete with director commentary, outtakes, and interviews.

~~~~~~~~~~~~~~~~~~~~~~~~~~~~~~~~~~~~~~~~~~


Click on Gary Cohen's Photo below for more information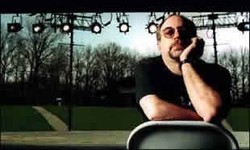 ______________________________________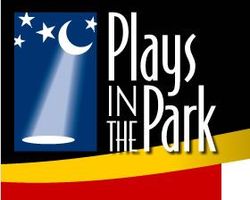 Click on Plays-In-The-Park logo above for Web Site and 2008 Schedule ___________________________________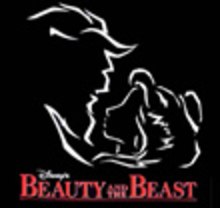 BEAUTY and the BEAST
Wed, July 16 - Sat, July 26, 2008
(No Sundays)
8:30 PM
(Click on logo above for more information on BEAUTY and the BEAST __________________________________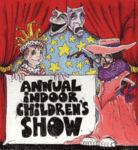 Click on icon above for more information on the Children's Theater ____________________
~~~~~~~~~~~~~~~~~~~~
Middlesex County's Plays-in-the-Park
is a unique partnership representing
more than 46 years of unparalleled
government initiative,
artistic excellence,
and community spirit.
Forty-three years ago, a small group
of devoted community theater volunteers
enthusiastically sought a place to produce
plays during the summer months.
They contacted the Middlesex County
Board of Chosen Freeholders
hoping to find financial support.

* * * * * * * *
Although funds did not exist for
construction of a new theater building,
money was budgeted for a storage shed.
A creative compromise was reached,
allowing the shed to be used as a theater
in the summer and for storage in the winter.
A tree-lined grove in Roosevelt Park
was chosen as the site and
Plays-in-the-Park officially opened in 1963.
Popularity grew, and eventually the shed
became a permanent home with an addition
of a scenic shop and dressing rooms.
Attendance soared and by the mid-1970's.
More than 150,000 people came to
the free theater each year, making
Plays-in-the-Park an important part
of summer in Middlesex County.

* * * * * * * *
All seemed lost, however, when on
July 24, 1975, a fire in an adjacent
garbage can destroyed the
wooden building, burning it
to its concrete foundation.
But theatrical tradition demands
that 'the show must go on'
(in this case "Man of La Mancha").
Work began the very next day.
Mobile trailers were brought in to finish
the 1975 season.
Eventually County funds were met by
dollars from the Green Acres Commission
and the new Roosevelt Park Amphitheater
opened in 1978.

* * * * * * * *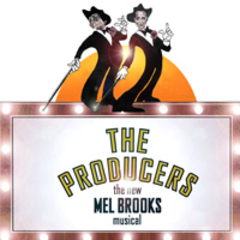 THE PRODUCERS
Tue, June 24 - Sat, July 5, 2008
No performance Friday, July 4
(No Sundays)
8:30 PM
Click on logo above for more information on THE PRODUCERS _____________________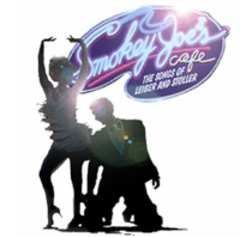 SMOKEY JOE'S CAFE
Wed, Aug 6 - Sat, Aug 16, 2008
(No Sundays)
8:30 PM
Click on logo above for more information on SMOKEY JOES ______________________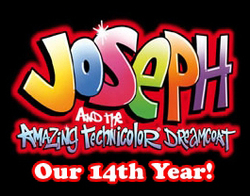 'JOSEPH and the AMAZING TECHNICOLOR COAT'
Marks the 14th Anniversary in 2008
of a Holiday tradition at the
State Theatre on Livingston Ave. in New Brunswick.
* * * *
Tickets for 'Joseph'will go on sale beginning approximately
November 15, 2008.

PLAYS-IN-THE-PARK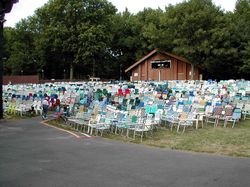 ~~~~~~~~~~~~~~~~~~~~
Since 1978, it is estimated that more than
1 million people have attended
performances of Plays-in-the-Park.
Our amphitheater features the latest
lighting and sound equipment,
and shows are staffed
by working professionals in the theater.
Currently, we produce three full-scale
Broadway-style musicals each summer
(complete with a live Union orchestra),
an indoor Children's Musical in the fall,
and our continuing production of
"JOSEPH AND THE AMAZING TECHNICOLOR DREAMCOAT"
each winter at the State Theatre
in New Brunswick.
~~~~~~~~~~~~~~~~~~~~