KATELYN DAWN ~ Composer ~ Singer
Canada's Dynamic
KATELYN DAWN
SINGER~ COMPOSER ~ MUSICIAN
CDs
'Open Your Eyes' and 'The WINDOW'
***************************
Katelyn Dawn "...talented, energetic, ambitious, inspiring,
committed, charismatic and accomplished....."
These are a few words that describe this young 18 year old
singer/songwriter from Winnipeg, Canada. Katelyn Dawn's debut album,
"Open Your Eyes" produced by John Paul Peters,
garnered immediate mainstream radio play across Canada
and her single,'Private Eye' from that album was #1
on Cashbox Magazine Indie Charts for 9 consecutive weeks.
Katelyn was recently nominated by the International Academy of
Independent Artists for top pop song with her single 'Private Eye'.
Her music can be heard on various internet radio stations across
Canada and the USA.
Katelyn has showcased at MIDEM 2007, NXNE 2006 and
has performed at the Folk Fest 2005, 2006, and 2007.
~~~~~~~~~~~~~~~~~~~~~~~~~~~~~~~~
"In preparation for Katelyn's album, 'The Window', she spent time at
EMI Publishing in Toronto and co-wrote with several of their staff writers.
The album, produced by Chris Burke-Gaffney (Chantal Kreviazuk)
& Dale Penner (Nickelback) combines an organic rootsy sound,
with every song having it's own unique groove.
It encompasses a bit of blues and country with the use of
eclectic instruments like harmonica, mandolins, banjo and accordion,
giving 'The Window' an interesting dynamic and texture."
~~~~~~~~~~~~~~~~~~~~~~~~~~~~

"Whether she's performing solo with her guitar or accompanied
by a full band, she always leaves her audience captivated.
One stage, she brings a strong sense of self and uses her music
to communicate her messages honestly and passionately."
Katelyn began writing and performing
music at the age of 14.
Her early influences include
Jewel, Sheryl Crow,
Chantal Kreviazuk, Sarah McLachlan,
and recently KT Tunstall, Feist
and Jeremy Fisher.
Katelyn has a heavy performance
schedule locally and abroad and has
opened for Mobile,
a very successful Canadian band.
In her commitment to music
and her community, personal focus
and accomplishments in her
musical career, Katelyn was chosen
as one of the finalists in the Bootlegger's
"Generation B" contest."
~~~~~~~~~~~~~~~~~~~~~

(Click on CD cover below to hear music and for more information)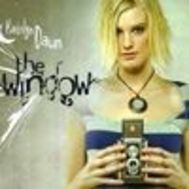 (Click on image of CD cover above to hear music from Album)
(Click on Photo for more information on Kenneth Hari)