ROBERT CUCCIOLI
STAGE and TELEVISION ACTOR ~ SINGER ~ DIRECTOR
Actor, Singer, Director and Writer, Robert Cuccioli is a
graduate of St. John's University with a degree in Finance.

After working as a financial consultant at E.F. Hutton
for three years, he decided to pursue a full-time
career in acting, which is his first love.

At age 23 he starred in Gilbert and Sullivan operettas with
The Light Opera of Manhattan and appeared in the classics
The Merry Widow, The New Moon,
The Desert Song, and The Vagabond King.

****************************
To-date, Cuccioli has
an extensive and expanding
history and presence in theatre and TV.
His stage roles include Julius Caesar (Brutus),
Macbeth (Macbeth), Antony & Cleopatra (Antony),
Carnival (Paul), Enter The Guardsman (The Actor),
and his most recent title roles in the Yeston/Kopit,
Phantom of the Opera at the Westchester Broadway Theatre
and Man Of La Mancha at the White Plains Performing Arts Center.

**********************************
In 1987 he played Lancelot to the legendary Richard Harris'
King Arthur in the national and Canadian tours of Camelot.
In 1991, he garnered the Outer Critics Circle Award for

Brilliant Ensemble Performance in the highly-acclaimed
Kander and Ebb revue And The World Goes 'Round.

*************************************

His Broadway role in Jekyll & Hyde in 1997 won him

a Tony nomination for his portrayal of mad scientist,

Dr. Jekyll and of Jekyll's crazed alter ego, Mr. Hyde.

Cuccioli brought these dual personalities of

Robert Louis Stevenson's character to life

on the Broadway stage and in the national

touring company with

musical-thriller, Jekyll & Hyde.
For his outstanding performances, he also received the
Drama Desk Award, the Outer Critics Circle Award 1997,
and was honored with Chicago's prestigious
Joseph Jefferson Award during his 34-week tour.
In 2001, Cuccioli directed his original adaptation of
Jekyll & Hyde at the Houston's Theatre Under The Stars,
Pittsburgh Civic Light Opera and
The Westchester Broadway Theatre with
astounding responses from audiences and critics.

His fan club which began in 1992, expanded nationally
and internationally following Jekyll and Hyde
and is now called the JEKKIES.
(See www.RobertCuccioli.com)

***************************

He has performed in four major productions
at The Shakespeare Theatre of NJ since 1998.
In the Theatre's present production of Amadeus,
Cuccioli plays the emotionally tortured Antonio Salieri.
In 2003, he directed the Tennessee Williams' play
The Glass Menagerie at the Theatre in Madison, NJ.

************************************
Cuccioli played Javert in a Broadway debut of Les Miserables
and his Off-Broadway performances include
Jacques Brel Is Alive And Well And Living In Paris,
Temporary Help, Enter The Guardsman, Gigi
And The World Goes 'Round (1991 Outer Critics Circle Award)
and he was Nathan Rothschild in The Rothschilds.



*************************


Through the years he had toured and performed

in National and Regional theatres and is credited with

Jekyll & Hyde

(Chicago's Joseph Jefferson Award);

Camelot

with

Richard Harris (U.S. and Canada);
Pittsburgh Civic Light Opera in Pajama Game;
Bells Are Ringing; Guys & Dolls; and Funny Girl.
At the Shakespeare Theatre of DC, he played
Lorenzaccio; and in 2006 received the
Helen Hayes Award Nomination for his role in Hamlet.


At the Papermill Playhouse in NJ he has performed in;
Guys & Dolls, The Sound of Music, Funny Girl, Oklahoma,
Lend Me A Tenor, and Jesus Christ Superstar.

Other musical performances include
Carnival, A Little Night Music, 1776, Rhythm Ranch,
City Of Angels, Pirates of Penzance, Carousel,
The Fantasticks, Ankles Aweigh,
Bells Are Ringing, The Secret Garden and Pajama Game.
He has also created roles in musicals and plays in
Temporary Help, Lorenzaccio, Fiction, Dorian,
Enter The Guardsman and Sons Of Don Juan.

At the McCarter Theatre; Fiction, The School For Scandal,
The Guthrie, and Antony & Cleopatra.

Robert Cuccioli's Television credits include:
the Sci-Fi Channel's Sliders;
Baywatch; CBS-TV's The Guiding Light; and
ABC-TV daytime dramas All My Children and One Life To Live.

His film performances have been in Woody Allen's Celebrity;
Heroic Times, and an independent film entitled, The Stranger.


Cuccioli's magnificent voice is heard in original cast recordings of
Jekyll & Hyde (Atlantic), And The World Goes 'Round (RCA Victor)
Jacques Brel is Alive and Well and Living in Paris(Ghostlight Records),
and featured on recordings such as
The Maury Yeston Songbook (PS Classics) ,
and Everybody's Gettin' Into The Act (Fynsworth Alley).
For further information and updates:
www.RobertCuccioli.com

For more information on the Shakespeare Theatre of NJ
Call 973-408-5600 or visit www.ShakespeareNJ.org.

___________________________________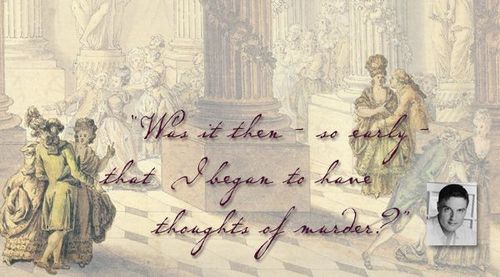 (Click on image above for the Web Site and show information on AMADEUS and THE SHAKESPEARE THEATRE) ___________________________________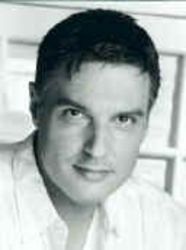 Click on Photo above for
Robert Cuccioli's Bio
~~~~~~~~~~~
~~~~~~~~~~~~~~~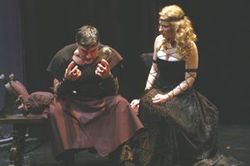 Robert Cuccioli as Macbeth
Laila Robins as Lady Macbeth
in MACBETH at the
Shakespeare Theatre of NJ
(Click on Photo for information)
Photo © Gerry Goodstein

________________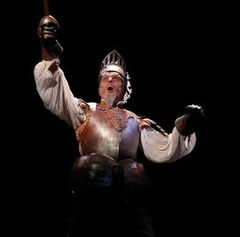 MAN OF LaMANCHA
ROBERT CUCCIOLI as Don Quixote
White Plains Performing Arts Center
production of Man of La Mancha
based on Miguel de Cervantes'
classic tale, "Don Quixote"
November 29-December 16 2007

(Photo by Carols Gustavo Monroy)

(Click on Photo for more information)

____________________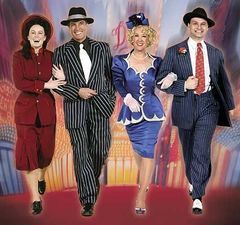 Kate Baldwin, Robert Cuccioli,
Karen Ziemba and Michael Mastro
in Paper Mill's 2004 revival of
Guys and Dolls.
(Click on Image for more information)
*Photo by Gerry Goodstein

_______________________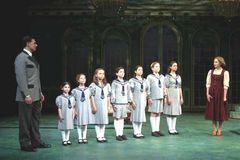 Captain Von Trapp (Robert Cuccioli)
and Maria (Amanda Watkins)
face off as the younger Von Trapps stand at attention in
The Sound of Music
Paper Mill: The State Theater of NJ
Millburn, NJ - November 2003
(Click on Photo above for more information)

_______________________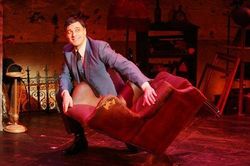 'Jacques Brel is Alive and Well
and Living in Paris'
ROBERT CUCCIOLI
2006 -2007
(Click on photo for more information)
Photo courtesy of Carol Rosegg

_____________________

Robert Cuccioli
Salieri in 'Amadeus'
Shakespeare Theatre of NJ
May 28 - June 22, 2008
~~~~~~~~~~~~
~~~~~~~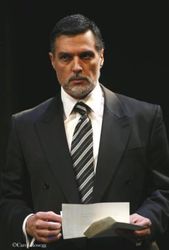 ROBERT CUCCIOLI'S OFFICIAL WEBSITE
(CLICK ON PHOTO ABOVE)
________________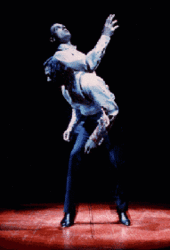 JEKYLL and HYDE
First US Tour Information
(Click on Image above)

____________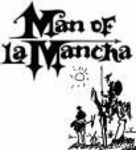 Click on image above for further information
__________________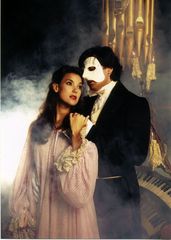 PHANTOM of the OPERA
(Click on image above for PLAYBILL)

_________________