LINDA BORSTEIN TOBOROWSKY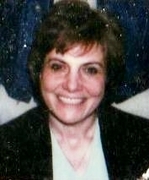 Linda Borstein Toborowsky received her degree in Journalism and English from Rutgers University in 1983, graduating with Departmental Distinction. She has since been a freelance writer for several newspapers and magazines, a publicist, a general manager of multi-unit New Jersey apartment complexes, the owner-operator of a transportation shuttle company, and Host of two radio shows. In the 1980s she innovated 'Shadow-Art' photography, which she exhibited in New Jersey and West Virginia. In the 80s and 90s she was affiliated with several art galleries in New Jersey, handling public relations for the galleries, individual artists, and musicians.
She has written full length feature articles for newspapers, such as the Home News Tribune, the Princeton Packet, and the Staten Island Advance; for several magazines and various professional newsletters. Her poetry has been published in 'Voices of America' and in 2002 in "Love and Laughter' entitled, 'Sketch' and her photo entitled, 'WILLIAM' was published in 'A Mosaic of Memories' in 2008. During the 1970s she completed a novel of fiction, entitled, 'PRISMS,' based on the life of her grandfather.

Linda co-hosted a radio show in 1999-2000 called, 'FESTIVAL' on WPBR with artist and Co-host, Roy Steinberg. The program aired out of West Palm Beach, Florida. From 2006 through 2008, she Hosted her second show, 'Festival of the Arts,' which aired on 1450 WCTC AM in N.J. Most of the shows were broadcast from Charleston, WV at AdMix Broadcasting with Charlie Cooper and were aired into WCTC in N.J. The shows included interviews with artists, writers, musicians, composers, actors, educators, authors, poets, performers, and creatively talented people in a wide variety of the arts who are located in N.J., N.Y., W.V., California, Florida, and from Canada and Israel.
Since 1983, she has been a member of the Society of Professional Journalists and was a 2009 recipient of the Society of Professional Journalists-New Jersey Award for Excellence in Journalism. The category was 'Broadcast Interview on the Arts - Enterprise Reporting among radio broadcasters,' and awarded for her February, 10, 2008 broadcast entitled, "Speaking from the Heart."
In 2012, the book, "Rabbi, Do You Have a Prayer for a Lost Dog'," was published and from the dictations and life of Rabbi Samuel Cooper, who passed away on January 2, 2006. Linda edited and compiled the manuscript and designed the cover of the book. "Working on this was a great honor and journey for me; one of the highlights of my life, " she says. "Rabbi Cooper was a major influence throughout my early years."
From May 2012 to 2015, she was the President of the Ladies' Auxiliary of B'nai Jacob Synagogue in Charleston.She has chaired events for the Auxiliary, which include the 'LivingWell Health Fair' in 2006 and 2007, and Art Expos from 2008 to the present.
Linda was a graduate of the Silva Mind Method in 1972. After studying with three Reiki Masters beginning in 1995, she earned her Reiki Master level in 1998. She is also certified in Kolamini and the Emotional Freedom Technique.
After 40 years of being a resident of New Jersey, Linda moved back to W. Va. where she was born and grew up. She is the mother of three adult children, seven grandchildren, and six great-grandchildren. She lives with her brother, Gary and they share three cats, Kitan, Lilly, and Jerome. Linda and Gary are both Kentucky Colonels.
~~~~~~~~~~~~~~~~~~~~~~~~~~~~~

SHADOW-ART: www.shadowart.net

Home Page of L.B.Toby: http://lbtoby.itgo.com/

~~~~~~~~~~~~~~~~~~~~~~~