BRUCE K. HALEY, Jr --Photographer
ABSTRACT IMPRESSIONIST PHOTOGRAPHER
Bruce K. Haley, Jr., a Charleston, WV native has always felt the need to create. He experimented with writing, music, painting and crafts. While finding all these expressions somewhat satisfying, it wasn't until he found photography that Bruce knew he had found what he had been searching for all his life.
Bruce uses the camera lens as his paint brush. His bold and colorful presentation of nature has made his work much sought after throughout the United States. Since November of 2002, Bruce's award-winning photographic works of art have been displayed in more than eighty exhibitions in West Virginia, Ohio, Kentucky, Colorado, North Carolina and California.

His work is included in many corporate and private collections including six pieces in the State of West Virginia's permanent art collection.
In Bruce's words, "Photography isn't about f/stops, shutter speeds or equipment. It's about living, feeling, seeing. It's about opening my mind to learning, not only about the people, places and things around me, but also, about me. Photography, for me, is life living, life giving."
**********************************************
"I present nature not as the lens captures it,
but as I see, feel and experience it -
an endless array of exciting colors, shapes and designs."
Bruce K. Haley, Jr.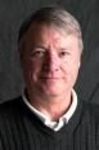 BRUCE K. HALEY, Jr. ____________________________________ (Click on photo above for Bruce's web site ) (Click 'Back' button to return to this site) ____________________________________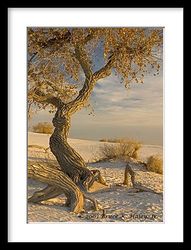 COTTONWOOD
Traditional
(Click on print- Back button to return to this site)
________________________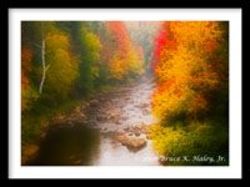 A MOMENT IN TIME
Traditional
(Click on print-Back button to return to this site)
____________________________
REACHING OUT
Abstract Impressionistic Landscapes
(Click on print- Back button to return to this site)
_______________________________
_________________________________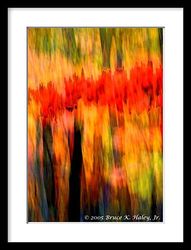 RED LEAVES IN FALL
PhoDigital
(Click on print-Back button to return to this site)
___________________________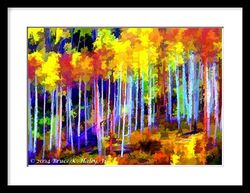 ASPEN SPRING
PhoDigital
(Click on print-Back button to return to this site)
_______________________________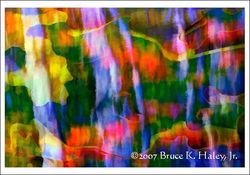 NATURE'S PALETTE
Abstract Impressionistic Landscapes
(Click on print - Back button to return to this site)
_________________________________