LIKE-MINDED ENTERTAINMENT
Debra Higgins, Sandra Longo and Anna-Mária Vág
joined forces in early 2004 to produce the feature documentary
'Snake Hill.'
Like-Minded Entertainment
producesa wide range of inspirational and entertaining works.
For further information:
SANDRA LONGO
Founding Partner, Like-Minded Entertainment, LLC
President, Chrysalis Productions
Founding Partner, JonaMusa Productions, LLC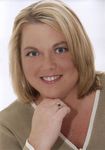 Lizbeth Finn-Arnold
Executive Director, Script Acquisition & Develoment,
Like-Minded Entertainment
Founding Partner, JonaMusa Productions, LLC
Freelance Writer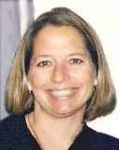 SANDRA LONGO is an independent filmmaker whose Directorial debut
'What's So Funny?' has screened at numerous film festivals
domestically and abroad, winning Best Feature Documentary at The
Golden Film Festival in Colorado. She is currently producing and directing
the feature documentaries 'SNAKE HILL' and 'The BlueBelles.'
Sandra has also co-created 'Breeding Ground,' a tv series about the reality
of motherhood and she is collaborating on several narrative feature scripts.

A native of the Midwest, Sandra has lived throughout the United States and
Bermuda. She now resides near the Jersey Shore with her husband and two
children. She is also the President of Chrysalis Productions, Inc. a non-profit
film production company specializing in educational and inspirational films.
~~~~~~~~~~~~~~~~~~~~~~~~~~~~~~
DEBRA HIGGINS
Executive Producer
Crescent City Films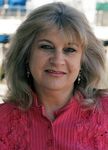 LIZBETH FINN-ARNOLD who is a freelance writer, blogger, and independent filmmaker,
earned a certificate in film from New York University and worked on several
films produced by Kevin Smith's View Askew Productions. She acted as the
Co-Coordinator for the NJ Filmmakers Group (a member salon of AIVF) and was a
founding member of a local filmmaking co-op called Exit 131 Films. She has
written several television scripts and has placed as a finalist in various
writing contests. She co-created 'Breeding Ground,' a comedy series about
motherhood and was hired to write an episode of Greatest Inventions with Bill
Nye for Discovery TV. She is currently editing a feature documentary about
elderly female friendship called The 'Bluebelles.'
Her freelance writing has appeared in print in Brain, Child, Pregnancy
Magazine, Nurturing Magazine, and Welcome Home and online at Literary Mama,
The Imperfect Parent, Alternet.org, and AOL's TV Squad.
Lizbeth was born and raised in New Jersey, and still resides in Monmouth
County with her husband and two children.

~~~~~~~~~~~~~~~~~~~~~~~~
ANNA-MÁRIA VÁG
Executive Producer
Moxie River Films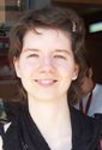 DEBRA HIGGINS' eclectic career has evolved from her beginnings as a
classically trained singer, professional showgirl and expert horsewoman to her
current endeavors in filmmaking.

A life long film buff, Deb has been a film critic for 23 years with various
periodicals in New Jersey including the Asbury Park Press. She is currently a
contributing writer for the Zagat Movie Guide and the Director of The Jersey
Shore Film Festival and Summer Movies on the Beach in Allenhurst, NJ. With
expertise in movie marketing, audience analysis, film PR and studio marketing
campaigns, Deb has been a freelance demographic researcher for Theatrical
Entertainment LA (the conduit for the major film studios on the east coast)
since 1996. Her current narrative and documentary feature projects include
Agrarian, The List and Snake Hill, as well as a historical documentary series
for television entitled Angels of the Asylums.

~~~~~~~~~~~~~~~~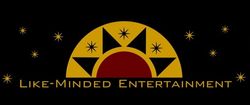 CLICK ON LOGO ABOVE FOR WEBSITE
Sandra Longo, President
64 Rancho Mirage Court Holmdel, NJ 07733
Phone: (732) 275-1235
Cell: (917) 838-3356
Copyright 2006 jona musa productions, LLC
All rights reserved.
website design by Lizbeth Finn-Arnold