DR. HADASSAH GUTTMANN Pianist ~ Educator
~~~~~~~~~~~~~~~~~~~~~~~~~~~~~~
DR. HADASSAH GUTTMANN
Pianist, soloist, author, and educator, Dr. Hadassah Guttmann received her B.M., M.A. from Queens College and attained her Ph.D. (with honors) at NYU. She has served on the faculties of Nassau Community College, Yeshiva University High School in Hillcrest, NY, and is presently on the faculty of the Lucy Moses School, New York City. She was recently named Annenberg Visiting Artist at the Metropolitan area schools.
Dr. Guttmann has given many performances in both the Merkin Concert Hall and the Weill Recital Hall at Carnegie Hall and was part of the Gala Opening event. Edward Rothstein of the the New York Times described her playing as, "Elegant." She is included in the chapter on Notable Pianists in the book, "My Friend Lenny" by author Ouida Mintz about the life of Leonard Bernstein.
As an active soloist and a chamber musician, she is the director of the Guttmann Trio. In 1992 Dr. Guttmann authored and published, The Music of Paul Ben-Haim: A Performance Guide which incorporates a biographical sketch of the career of Ben-Haim with a skillfully detailed description of selected compositions of Paul Ben-Haim using the La Rue system of analysis. Since childhood, Hadassah has championed the music of Paul Ben-Haim and once had the privilege of performing for him.
Dr. Guttmann was a student of some of the 20th Century's greatest musical-artists, pianists, and teachers. She was a scholarship student of the renowned Nadia Reisenberg, who was known for her international tours as a soloist and recitalist, and she studied with Leon Pommers, Morey Ritt and Jascha Zayde.
She has performed on WFUV-FM and on television. Dr. Guttmann performed on a series of live radio broadcasts on WPBR out of Florida where she gave a lecture-recital on a different classical composer, every week, including a live on-air performance. The series was called "College of the Air" and was hosted by the late Jerry Hirsch of New York. In 2007, she primiered Joel Mandelbaum's Piano Concerto (1st Movement) at Queens College and Hunter College. A CD was made of this concert.
Professor Leo Kraft composed, 'From The Old World,' fantasy on traditional Jewish motifs, piano solo, and created this piece especially for Dr. Guttmann. She debuted the solo piece on November 29, 2007 at the Israel American Foundation on Park Avenue in New York. She will also perform the Kraft piece on February 3rd in Great Neck House in NY and on February 17th at Grace Church in Brooklyn Heights, New York. The concerts will also include the works of three other composers. Both concerts are under the auspices of the Long Island Composers' Alliance and begin at 3:00 PM.
She will be performing in concert on Wednesday, January 23, 2008 at 7:00 PM. at Merkin Concert Hall - 129 W. 67th Street in NYC. This is part of a faculty concert. Tickets are $10.00.
Dr. Guttmann is the Music Consultant for Festival of the Arts.
~~~~~~~~~~~~~~~~~~
Nadia Reisenberg / Pianist ~ Teacher
Fantasia (Capriccio) in C major, Hob.XVII:4
~~~~~~~~~~~~~~~~~
Link to Web Page of Dr. Bernard Rose / Click below: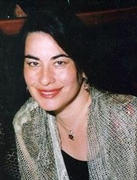 Future & Past Schedule Events:
Wednesday- January 23, 2008 7:00 PM
Merkin Concert Hall
129 W. 67 Street N.Y.C.
~~~~~~~~~~~~~~~~~~~~~
Thursday-September 6, & November 29, 2007 /3:00 PM
Israel-American Foundation 45 E 33rd Street NY, NY
__________________
Tuesday-November 6, 2007 10:00 AM Queens College Chamber Music Live
For information call: (718) 997-3802
__________________
SPECIAL EVENT: 75th BIRTHDAY TRIBUTE for Professor Joel Mandelbaum
Sunday-November 11, 2007 Hunter College E 69th St. NY, NY -Piano Concerto